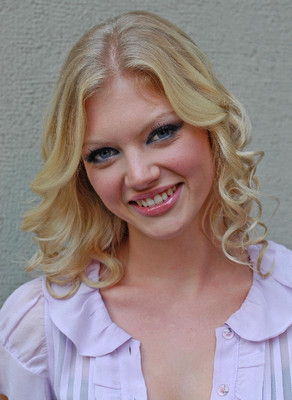 Cariba Heine

 

 

D.O.B: October 1, 1988

Age: 22

Hometown: Johannesburg, Transvaal, South Africa

First Appearance: Metamorphosis

Last Appearance: Graduation

Cariba Heine (born 1 October 1988) is a South African actress and dancer, best known for portraying the role of Rikki Chadwick in the Network Ten show H2O: Just Add Water starring alongside Phoebe Tonkin and Claire Holt and most recently for her portrayal of Caroline Byrne in A Model Daughter: The Killing of Caroline Byrne which was broad casted on Network Ten in Australia on the 4th of November 2009. Cariba has attended The UK Nickelodeon Choice Awards 2007, and The DOLLY Teen Choice Awards 2008.

Biography

Cariba was born in South Africa but moved to Australia in 1991 at the age of 3 . Cariba's mother is the owner of the dance school Legs. Her early days included dancing at her mother's dance school in Canberra, where she later attended Telopea Park School and St Clare's College. Cariba was the youngest dancer to perform at the Stargazers Convention in Sydney, Australia. She performed in many stage productions, including a tour in the United States, where she featured in a Will Young music video: Leave Right Now. She is currently dating Jamie Timony, who plays alongside Cariba as Nate in H2O: Just Add Water. She portrayed Caroline Byrne in A Model Daughter: The Killing of Caroline Byrne which was broad casted on Network Ten in Australia on the 4th of November 2009.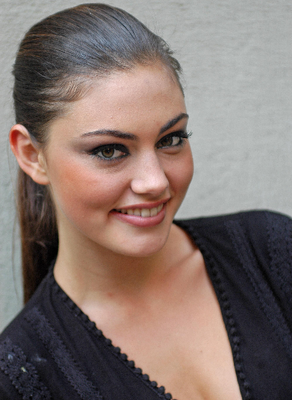 Phoebe Tonkin

 

 

D.O.B: July 12, 1989

Age: 21

Hometown: Sydney, New South Wales, Australia

First Appearance: Metamorphosis

Last Appearance: Graduation

Phoebe Jane Elizabeth Tonkin (born 12 July 1989) is an Australian actress and model. She is best known for portraying Cleo Sertori in the television program H2O: Just Add Water.

 

Early life

From the age of four, Tonkin participated in various dance classes including classical ballet and tap. She completed various courses at the Australian Theater for Young People (ATYP) at the Wharf Theater from the age of twelve. Courses at ATYP included Shakespeare, Script to Stage, Clowning Around, and Musical Theater. She attended Loreto Kirribilli and Queenwood School for Girls in Balmoral, renowned for its excellent drama department and had private drama classes. She became involved in all school productions including Antigone, White Crane and Venetian Twins. Each year Tonkin took part in the school's Shakespeare festival culminating in winning the state final in 2005 in a Midsummer Nights Dream.

Career

Tonkin's first television appearance was on the Australian teen show H2O: Just Add Water, where she plays one of the main characters, Cleo Sertori. While not a strong swimmer, she worked to improve her abilities during pre-production of the show. She is the youngest member of the principal cast on the show. On 20 October 2007, Tonkin appeared on the Nickelodeon UK Kids' Choice Awards, where she presented the award for best band alongside H2O co-stars Claire Holt and Cariba Heine. Tonkin's credits include appearances on the Australian series Packed to the Rafters and the film Tomorrow, When the War Began. She has appeared in various commercials, including ones for Vauxhall Motors and Chic Management. Tonkin also models, and has been in various photo shoots for catalogs and magazines such as Girlfriend.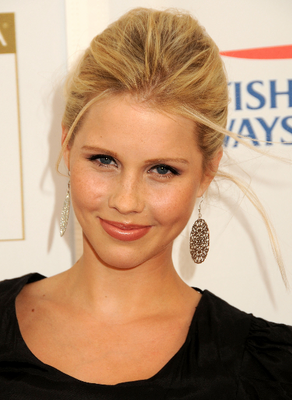 Claire Holt
D.O.B: July 7, 1988
Age: 23
Hometown: Brisbane, Queensland, Australia
First Appearance: Metamorphosis
Last Appearance: The Finale
Claire Rhiannon Holt (born 7 July 1988) is an Australian actress, best known for her role on the television show H2O: Just Add Water portraying the role of Emma Gilbert.
Acting Career
In 2006, Holt won the role of Emma Gilbert in the Network Ten children's television series H2O: Just Add Water. The show has earned a Logie Award and Nickelodeon Australia Kids' Choice Award. While the series was renewed for a third series, Holt left the show after signing on for the sequel to the 2007 film The Messengers, titled Messengers 2: The Scarecrow. Filming took place in Sofia throughout 2008. Starring alongside Norman Reedus and Heather Stephens, the film was released 21 July 2009 straight-to-DVD.
In addition to television and film roles, Holt has appeared in advertisements for Dreamworld, Sizzlers and Queensland Lifesaving.
Personal Life
Holt graduated from Stuartholme school in Toowong at the end of 2005. She is involved in several sports: swimming, volleyball, water polo player, and Tae-Kwon-Do, in which she has a black belt. When she was a younger, she was in the school choir.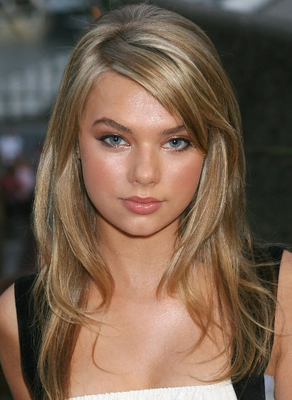 Indiana Evans
Age 20
Date of birth July 27, 1990
Hometown Sydney, New South Wales, Australia
First Appearance: The Awakening
Last Appearance: Graduation
Indiana Rose Evans (born 27 July 1990) is an Australian actress best known for her role as Matilda Hunter in the soap opera Home and Away and as Bella Hartley in the children's show H2O: Just Add Water.
Career
In 2003, Evans had a guest role as Milly Roberts in an episode of All Saints. She then landed the principal role in an American campaign for Kool Aid. She also appeared in the Australian comedy sketch show Comedy Inc. The same year, she also had the role of Abbie Oakly on the television series, Snobs. In 2004, as her part in Snobs ended, Evans was asked to audition for the role of Matilda Hunter in the series Home and Away and won the part. She then appeared as a guest on Girl TV, a daily TV magazine show. In 2005, she was nominated for a Logie Award for Most Popular New Female Talent for playing the role of Matilda. On 20 April 2008, it was incorrectly reported that Evans was denied a contract renewal from the producers of Home and Away by Australian newspaper The Daily Telegraph. In the 3 May edition of magazine TV Week, Evans stated to journalist Carolyn Stewart that the producers offered her a contract extension, however she "was ready to move on", and that the incorrect report was "surprising". She made her last appearance on the soap in July 2008. Evans appeared as China Williams in the Australian drama series The Strip alongside former Home and Away co-Star Bobby Morley. In 2009, Evans appeared in the role of Bella Hartley for the third series of children's show H2O: Just Add Water, taking the place of departing actress Claire Holt. In addition to her role, she also sung the theme song for the show.
Personal Life
Evans has an older sister, Alexis, and a younger brother, Max. Indiana is friends with former Home and Away co-stars Sharni Vinson and Jodi Gordon. She is also good friends with Snobs co-star Brooke Callaghan. Evans is nicknamed "Indi" by her family and friends. Evans' hobbies are singing, drawing, shopping, hanging out with friends and playing with her cat Meemo.
 

Angus McLaren

 

 

Date of birth November 3, 1988 (age 21)

Hometown Leongatha, Victoria, Australia

First Appearance: Metamorphosis

Last Appearance: Graduation

Angus McLaren is an Australian actor. He is best known for playing Lewis McCartney on H2O: Just add water.

 

Personal life

Angus grew up on a dairy farm near Leongatha, Victoria. It has been said he is a keen sportsman, excelling at cricket, swimming and AFL football and is Currently dating H2O co-star Indiana Evans.

Career

McLaren got his first role as Jason Cassidy in the Australian TV series Something in the Air when he was only 12 years old. Some sources say he got this role with no prior experience and everything was due to an imressive audition. Others say he has appeared in a number of amateur productions for the Leongatha Lyric Theatre, as well as school productions before he made the leap to professional work. Several recurring roles followed.

Then, in 2004, Angus was cast as Degenhardt Bell for the series Silversun which was his first main role. He then made a few more appearances and finally landed on the set of H2O: Just add water as Lewis McCartney. While still starring in H2O, Angus also takes part in Packed to the Rafters as Nathan.

Filmography

Something in the Air (7 episodes, 2000 - 2002) ... Jason Cassidy

Shuang tong (2002) (uncredited) ... St. Louis Murder Victim

Worst Best Friends (1 episode, 2002) ... Eddie

The Saddle Club (3 episodes, 2003) ... Darcy

CrashBurn (1 episode, 2003) ... Ben - aged 15

Neighbours (6 episodes, 2002 - 2003) ... Jamie Clarke

Fergus McPhail (1 episode, 2004) ... Bob

Silversun (26 episodes, 2004) ... Degenhardt Bell

Last man Standing (1 episode, 2005) ... Brendan Barton

Blue Heelers (2 episodes, 2003 - 2005) ... Brad Delaney

Court of Lonely Royals (2006)

H2O: Just add water (53 episodes, 2006 - 2010) ... Lewis McCartney

Telethon (1 episode, 2008) ... Himself

All Saints (1 episode, 2008) ... Angus Wilson

Packed to the Rafters (40 episodes, 2008 - present) ... Nathan Rafter

Trivia

He is Indiana Evans' boyfriend. (Confirmed on indiana's website)

He looks up to his parents for inspiration.

he doesn't mind working with the girls on H20.

Angus goes to the barn of his parents' for quiet time.

Angus is a drummer in the rock band Ballet Imperial. The band were semi-finalists in Future Rock in 2005,.